Why Build a Site on Olanola
expand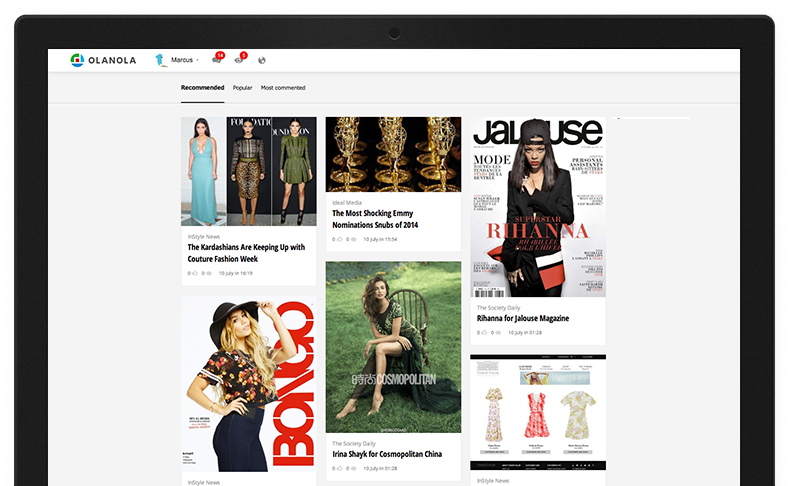 Olanola is a a great way to showcase your voice and find readers who share a similar voice with you. Olanola combines many of the features of your favorite platfoms with the social functionality of some of your favorite platforms. Like any good CMS, Olanola is easy to use and open to everyone, but there are a couple features that really set Olanola apart when it comes to a content discovery platform. Here's why you shoud read, write and share with Olanola.
Any Type of Content
Olanola is as powerful as any modern day CMS. Its not just built for text, but is great for handling all types of media as well. Need to create videos? Not a problem, with easy hotlinks to Youtube or Vimeo. images and sound files work too. You can even embed tweets, instagram posts, Facebook posts and Pinterest pins by just linking the URL in a post. Easy huh?
Easy to Use and Learn
Olanola is easy to use and learn. You can pick it up in no time. You can create a website, join and follow others and create your own content at any given time. WIth a drag and drop website interface, Olanola allows you to build exactly the site you have always imagined. Of course, if any assistance is needed, do not hesitate to visit the FAQs of http://join.olanola.com.
Search Engine Friendly
Olanola plays well with Google and other search engines, by allowing users to control key elements of the page, such as the meta tags and of course HTML structure. More advanced SEO control featuring custom page paths, URL structure and canonical URLs can be implemented, but for most Olanola is great out of the box. It usings compliant HTML-5 and makes room for search friendly open graph protocols.
Monetize Me Captain
Olanola allows users to monetize their blogs right out of the box.
Safe and Secure
Flexible
---
1
Показы:

1
Охват:

0
Прочтений:

0
---